Rent audi Q8, the SUV par excellence, quality, elegance and comfort are the winning features! joins the other models already available from the brand with the four rings with an even more elegant and "stylish" proposal, to meet the needs of customers who appreciate Audi sophistication and style and prefer a high driving position.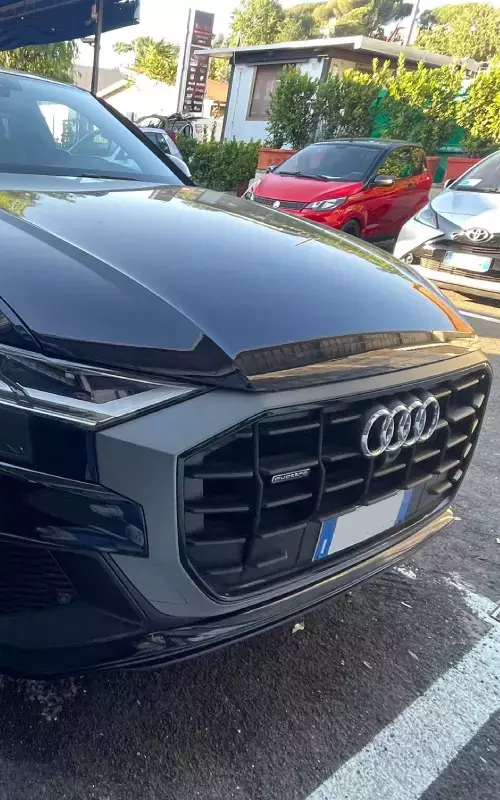 Technical specifications
Audi Q8
Technical specifications
Audi Q8
Con un design che ne esalta il dinamismo e la raffinatezza, Audi Q8 è un'auto all'avanguardia, dotata di una piattaforma tecnologica in grado di aumentare sensibilmente il comfort, la sicurezza e le emozioni al volante.
Difficile bilanciare tutti questi dettagli in un'auto sola, sa essere comoda per la famiglia ma anche generosa nei percorsi off road e volitiva nella guida sportiva.