Rent R8 the fastest road-going Audi ever produced, the low weight and aerodynamic lines make it a full-fledged racing car. The interiors are a riot of quality materials, leather, alcantara and carbon are the masters, enveloping the driver in a concentration of technology and style without comparison.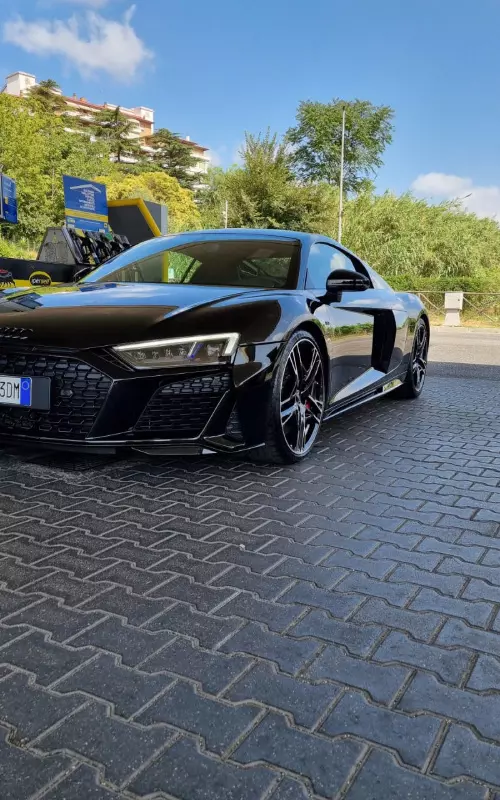 Technical specifications
Audi R8
Specifiche tecniche
Audi R8
It is characterized by a breathtaking line that combines design and aerodynamic performance of the highest level, the emotions are made even stronger by the almost brutal sound that characterizes the Audi Sport signed car. You will have a unique and uncompromising experience for lovers of driving with a sporty character but who do not give up on comfort and elegance.