Rent Lamborghini Huracán Evo Spyder, We could put a period to finish here with just the name, this car is in the Guinness Book of Records and in the dreams of any child who sees this car passing on the street. Being able to travel in the open air made driving even more exciting and thrilling!
Lamborghini, with the Huracán Evo Spyder, has decided to completely lower the roof, transforming what was already a super car into an even more monstrous car, it is in fact the most powerful Huracán of the whole family.

The key, the button of the naturally aspirated V10 is there, nestled under the Lamborghini "cover/safety", just lift the flap, click and hear the roar that lies in the engine of this Italian beast.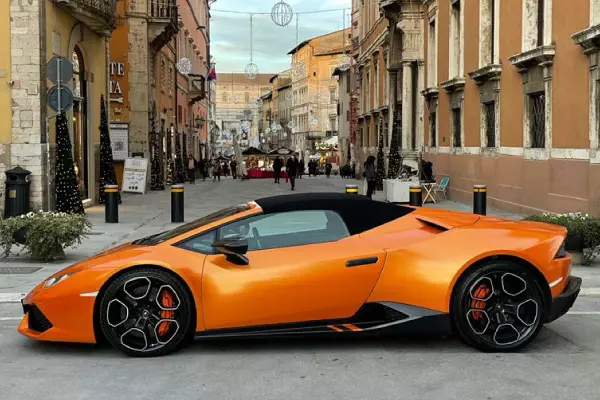 Technical specifications
Huracan Evo Spyder
Technical specifications
Huracan Evo Spyder
Request info for Huracan Evo Spyder
Power and grit above all expectations
Rent Huracán Evo Spyder for your events, dream weekends, holidays or business meetings, you will have the opportunity to drive the "sports car", the number one in performance today.